Event Safety
Our top priority for the St. Patrick's Day Parade and events is to provide a safe environment for all guests.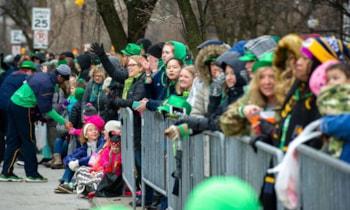 The St. Patrick's Day Parade is a City-sponsored event which includes safety resources from IMPD, IEMS, IFD, DPW and Homeland Security on-site, as well as more than 50 volunteers.
The streets leading into the Parade set-up and Parade route will be barricaded and blocked by IMPD with the assistance of the Department of Public Works.
IEMS, IFD, and the Red Cross provide medical on-site throughout to the route.
Weather will be monitored by the National Weather Service, public safety, and the Control Center. Should any delays or cancellations be necessary, information will be posted to social media and event websites.
St. Patrick's Day Staff/Volunteer Handbook & Safety Guidelines