The History of the Foundation
Originally housed and operated from Indianapolis Athletic Club (IAC), the Athletic Club Foundation has underwritten such worthwhile causes as summer camps for kids with disabilities, Special Olympic Camps, boys and girls from disadvantaged homes, Big Brother, and other amateur athletic events like the Indiana High School Girls Volleyball State Finals Banquet.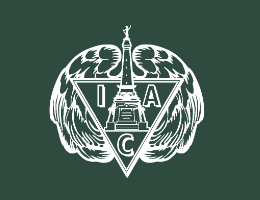 The Athletic Club Foundation initiates and organizes events for the community (including the St. Patrick's Day Parade, Shamrock Run Walk, Greening of the Canal, and Old Oaken Bucket Luncheon) which are allocated to nonprofit organizations in central Indiana that support amateur and youth sports. The Foundation also selects a person as The Irish Citizen of the Year.
The Foundation has continued to evolve since its inception in 1983, but it continues to look for ways to support the future of our youth in sports. The Athletic Club Foundation shares our city's enthusiasm for such events, but – perhaps more vital to the future of Indianapolis – The Foundation recognizes and enhances the role of athletics in the lives of ordinary young people through its financial support, as well as the direct involvement of its members.
Our Mission
The Athletic Club Foundation is an all-volunteer non-profit organization that supports youth by investing in amateur athletic programs in central Indiana.
Our Heritage - The Indianapolis Athletic Club
Learn more about The Indianapolis Athletic Club (IAC) and its rich history.
Learn About the IAC